Music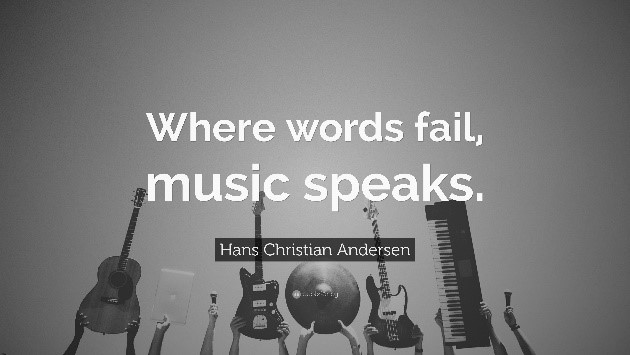 "I like the ukulele lessons, because we learn different tunes every time and are getting better all the time."
At Market Harborough Church of England Academy, we believe that music gives children opportunities to:
Perform, listen to, review and evaluate music across a range of historical periods, genres, styles and traditions, including the works of the great composers and musicians.
Learn to sing and to use their voices, to create and compose music on their own and with others.
Learn a musical instrument, use appropriate technology and have the opportunity to progress to the next level of music excellence.
Understand and explore how music is created, produced and communicated, including through the interrelated dimensions; pitch, duration, dynamics, tempo, timbre, texture, structure and appropriate musical notations.
Learn a musical instrument, taught by a peripatetic music teacher.
Music contributes to the promotion of the school's distinctively Christian values by:
Bringing about greater understanding of the music of different countries, cultures and faiths.
Providing the opportunities for children to explore the music of a variety of genres and the global inspiration behind the style.
Helping educate for dignity and respect encouraging all to live well together contributing to British values and spiritual moral, social and cultural development music and collective worship.
Providing a key context to develop young people's understanding and appreciation of diversity and to promote shared values.
Encouraging children to become increasingly aware of the cultures of others and develop a growing empathy, concern and compassion for how to treat others through the choice of music offered.
Children will produce high quality, composite outcomes which:
Showcase a range of high-quality performances to their peers, parents/carers and members of the community, which include a range of genres and musical styles, which weave in the school's Golden Threads.
Show a clear progression of skills, allowing the children to fulfil their musical talent.
There will be opportunities for oracy through a variety of musical styles; singing, rapping, chanting etc, the children will have the chance to present and perform to a number of different audiences.