Vision and Values
Growing together in God's love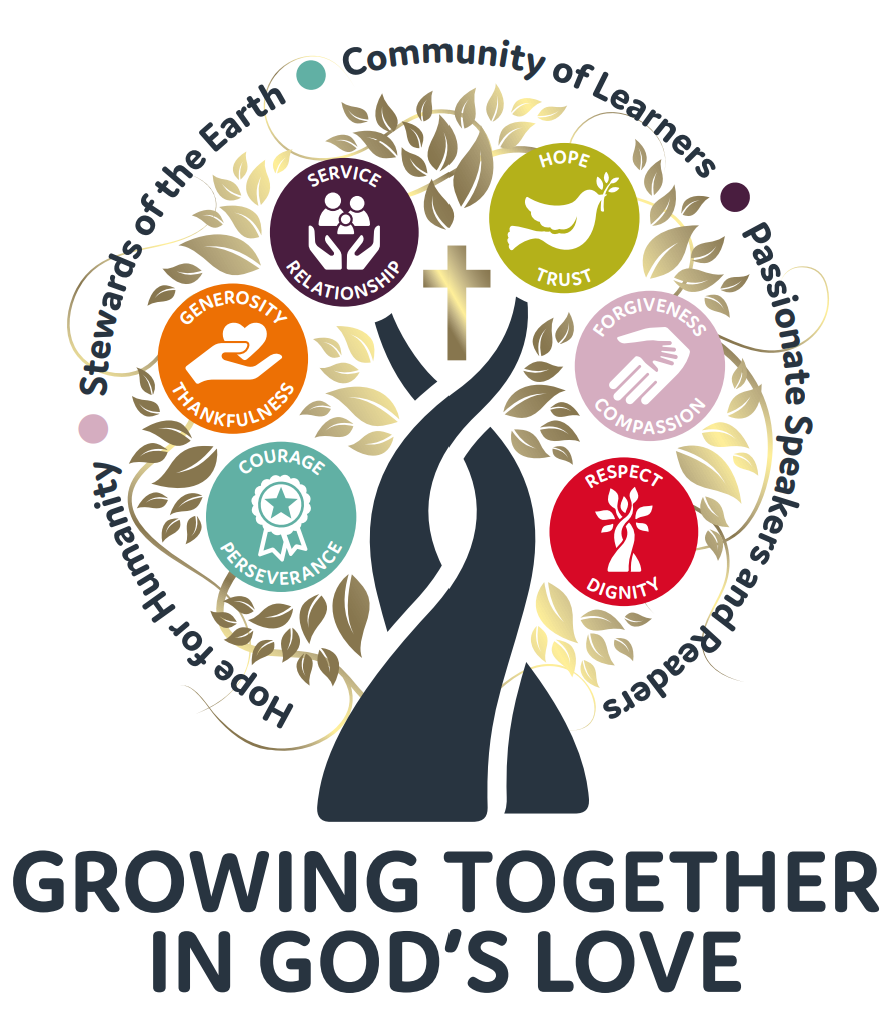 We believe in the power of learning to transform all our children's life chances. What we teach them now will affect eternity and that is why their education is so important.
Our mission statement 'Growing together in God's love' reflects the nurturing ethos of our school. We are all growing and we grow best in an environment where we feel important and are valued for who we are.
We aim for all of our children and our staff to be:
successful, engaged learners who grow in knowledge and skills;
confident individuals who lead safe, happy and healthy lives, living life in all its fullness;
caring towards our wider community; working together to serve the common good, and
welcoming and cherishing towards everyone
Values
Our values are the beating heart of everything that we do and guide us in our everyday lives:
Respect and Dignity
We are honest with each other but never humiliate. We will treat others as we would like to be treated.
Service and Relationship
We will welcome everyone in our community. We will look out for each other. We will make time to serve others and never say 'it is not my job'.
Courage and Perseverance
We will keep going even when things are hard or don't g our way. We will be brave and stick at things even when they seem scary.
Hope and Trust
We try to look on the bright side of life and spread a message of hope for the future. We know that being trustworthy shows you care.
Forgiveness and Compassion
We will help others who are having a difficult time. We will try to let go of our hurts and forgive the mistakes of others. We will try and stand in other people's shoes and understand them.
Generosity and Thankfulness
We support each other. We appreciate each other and say thank you. We are grateful for all the many things we have.
In our school, with God's help, we will:
Respect ourselves, value others and our environment and show compassion in all we do.
Build strong relationships based on good manners, trust, generosity and forgiveness.
Follow instructions and always try our hardest even when we find things difficult.
Think carefully about the choices we make and try to be wise and courageous.
Count our blessings and be grateful for the good things in our world and trust that as each day closes, we have been a better person than we were the day before.