Geography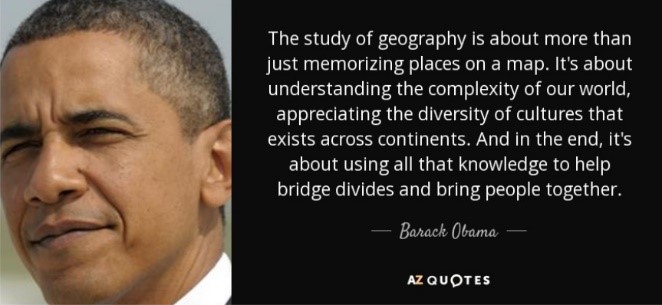 "I love learning about our amazing world in geography lessons. It inspires me to visit new places, learn more about the world and spread the word about respecting and protecting our planet."
At Market Harborough Church of England Academy, our ambition is for children to learn to ask questions about the how and why in Geography, marvelling at the world around them and the way it operates and changes. Our curriculum will teach geographical facts and skills, but our pupils also need to understand that their lessons are not a one-off: that they are part of a big picture of learning about the world. 
Our Geography Big Ideas are key geographical concepts that the children will revisit again and again, providing a progression of understanding against each concept:
Place, Space, Environment, Inter-connection, Sustainability, Scale and Change
Teaching will equip pupils with knowledge about diverse places, people, resources and natural and human environments, together with a deep understanding of the Earth's key physical and human processes.
Our high quality geography curriculum will inspire or pupil's curiosity and fascination about the world and its people, that will remain with them for the rest of their lives.
We want our children to care about our world and feel passionately about creating and taking an active role towards positive change – both locally and globally making them Stewards of the Earth.
We aim to make the children's experiences real for them and to ensure that outcomes have a purpose.
"To inspire children to consider environmental behaviours and develop into adults that make ecologically sustainable decisions, it is important to provide opportunities for children to have prolonged experience in natural settings and to bond with a place rather than gloom and doom curricula about faraway places." (Athman & Stanek, 2006: Semken & Freeman, 2008; Sobel, 1996).
Quality-first teaching will result in high quality outcomes for our children. We want our children to understand what they are learning and why; they will understand the purpose of the work that they do and the impact that it may have on others.