Patricia Pumpkin comes to school!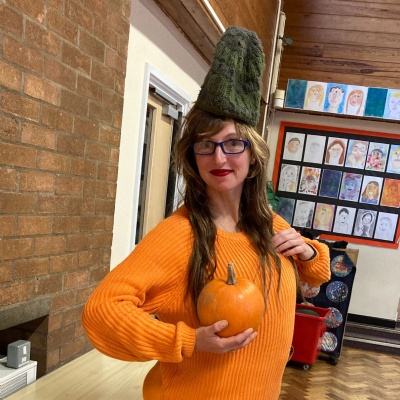 Patricia Pumpkin comes to school to talk about food waste
Today (27th October), we welcomed Patricia Pumpkin, a friend of the Eco Village, into school as she gave a brilliant and informative assembly on how to reduce food waste by eating pumpkins. At this time of year, millions of pumpkins are sold for carving, but sadly the majority of their flesh, skin, seeds and guts end up in the bin, when in fact they are all edible and delicious. The only bit you can't eat is the stalk!
This is what Patricia told us....
39.9 million pumpkins are sold in the UK, however 22 million of them will end up in the bin this autumn - the equivalent of £32 million worth of good food wasted!
Pumpkins date back 9,000 years - with seeds having been found in Mexico thought to be this old
Pumpkins grow all over the world, except Antarctica
If you would like to know more about how to cook pumpkins and save them from the bin please see the attachments below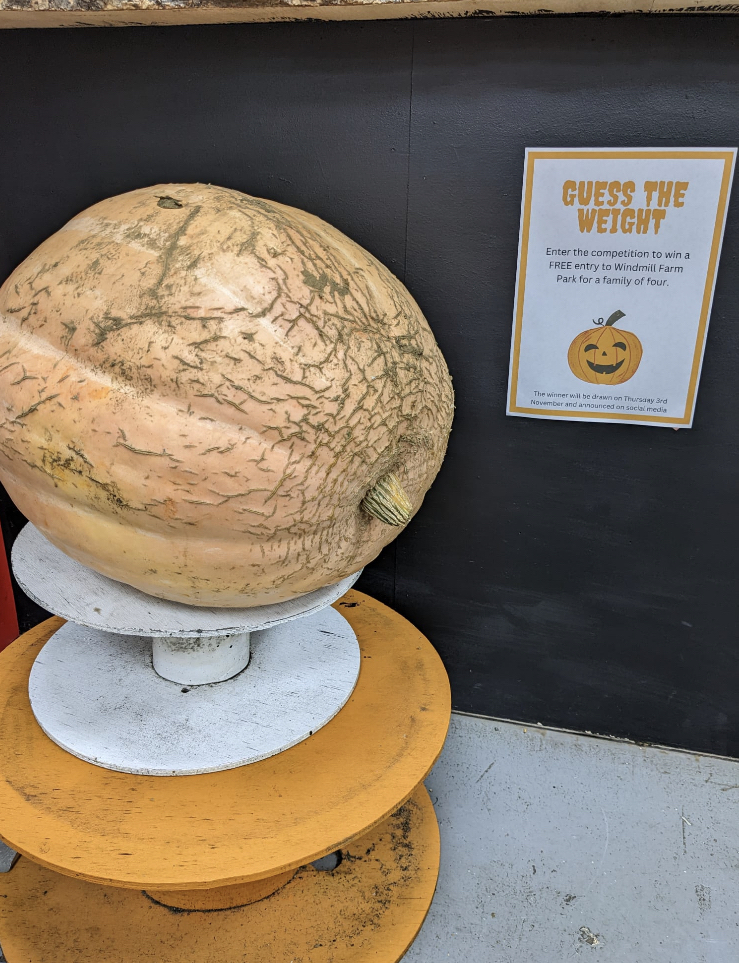 Competition: Can you guess the weight of the pumpkin? All you have to do is visit our Facebook page and comment on the post with your guess. All the correct answers will be popped into a hat and a winner will be chosen on 3rd November 2022. The winner will receive a Free Pass for a family of 4 to Windmill Farm. Good Luck!