GOLD!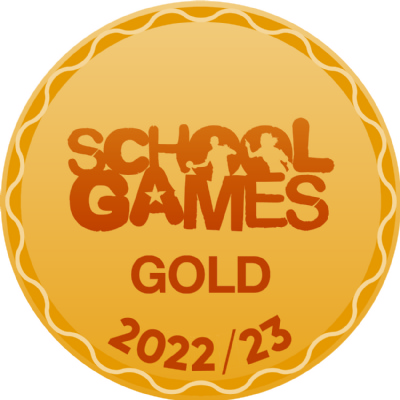 We're delighted to have been awarded the School Games Gold Mark for all our PE and physical activity provision over the year. Below is a little more information about the School Games Mark.
The School Games Mark is a government led awards scheme launched in 2012 to reward schools for their commitment to the development of competition across their school and into the community. Participating in this process allows schools to evaluate their PE provision and assists them in developing an action plan for future progress.
The criteria of the School Games Mark aligns directly with the School Games outcomes. Schools will need to demonstrate how they are/have:
maintaining and growing your school's engagement in the School Games and your delivery of 60 active minutes for every child
create positive experiences by ensuring physical activity and competition provision is designed to reflect the motivation, competence and confidence of your young people and has a clear intent
a clear focus on transition points and how secondary schools engage in the School Games
create positive experiences to support character development of targeted young people
advocated to key stakeholders how the School Games makes a meaningful difference to the lives of children and young people, including engaging and educating parents.